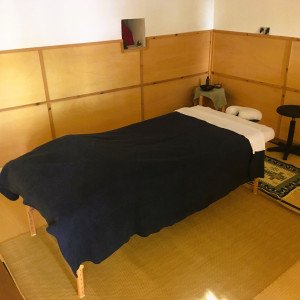 Studio Address : Schwedter Strasse 266, 10119 Berlin
I follow strict hygiene rules : desinfect all material before and after each massage, ask you to clean your hands before the massage, invite you to cancel the massage if you feel any symptoms of a cold, open the windows between each massages.
Think about informing me in case of skin allergies to oil and/or detergent. Be aware that you might have some oil traces on your skin.
---
Version française
Adresse du studio : Schwedter Strasse 266, 10119 Berlin
Règles d'hygiène strictes : je désinfecte tout le matériel avant et après chaque massage, vous demande de vous nettoyer les mains avant le massage, vous invite à annuler le massage si vous ressentez des symptômes, ouvre les fenêtres entre chaque massage.
Pensez à m'informer en cas d'allergies cutanées à l'huile et/ou à la lessive. Des traces d'huile risquent de rester sur votre peau après le massage.