IN HOLIDAYS BETWEEN the 13th OF MAY UNTIL 19th OF JUNE! Anna is back end of June!
Dear guests,
I will be one month off, travelling to Kenya. We will see each others end of June!
I will not answer to sms ore phone call.
Reviews
Massage Philosophy/Philosophie
Every massage is unique. My interest lies in supporting the guest on a physical and energetic level through touch.
Chaque massage est unique. Mon intérêt est de soutenir l'invité physiquement et énergétiquement par le toucher.
Contact/Adresse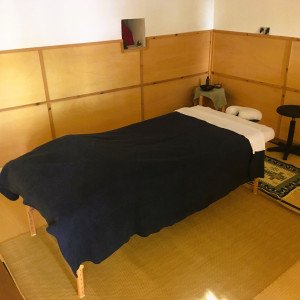 Schwedter Strasse 266, 10119 Berlin
-> near Senefelderplatz U2
-> Please wait in front of the green door if it is closed.
annajarrigebodywork@gmail.com or 017697829739
About me / À propos
I am a French Berlin-based (since 2012) wellness massage therapist and Feldenkrais practitioner. I master the practice of Deep tissue / Swedish massages & Wellness Shiatsu. I teach Awareness Through Movement lessons & offer Functional Integration sessions. I used to be a professional dancer.
MY PRACTICE IS A SAFE SPACE FOR QUEER AND FLINT COMMUNITIES
I SPEAK : FRENCH ENGLISH GERMAN
Née en France et basée à Berlin depuis 2012, je suis masseuse bien-être & praticienne de la méthode Feldenkrais. Je propose des massages des Tissus Profonds ou Suédois ainsi que le Shiatsu bien-être. J'enseigne des cours de Prise de Conscience par le Mouvement et propose des séances d'Intégration Fonctionnelle. Je suis une ancienne danseuse pro.
Feldenkrais
What's the Feldenkrais Method?
La méthode Feldenkrais, c'est quoi?
Feldenkrais : Awareness Through Movement Group Classes
Every Wednesday afternoon in Haven!
Haven Nöldnerstrasse 20, 10317 Berlin near Rummeslburg/Nöldnerplatz S-bahn stations. https://www.havenberlin.com/